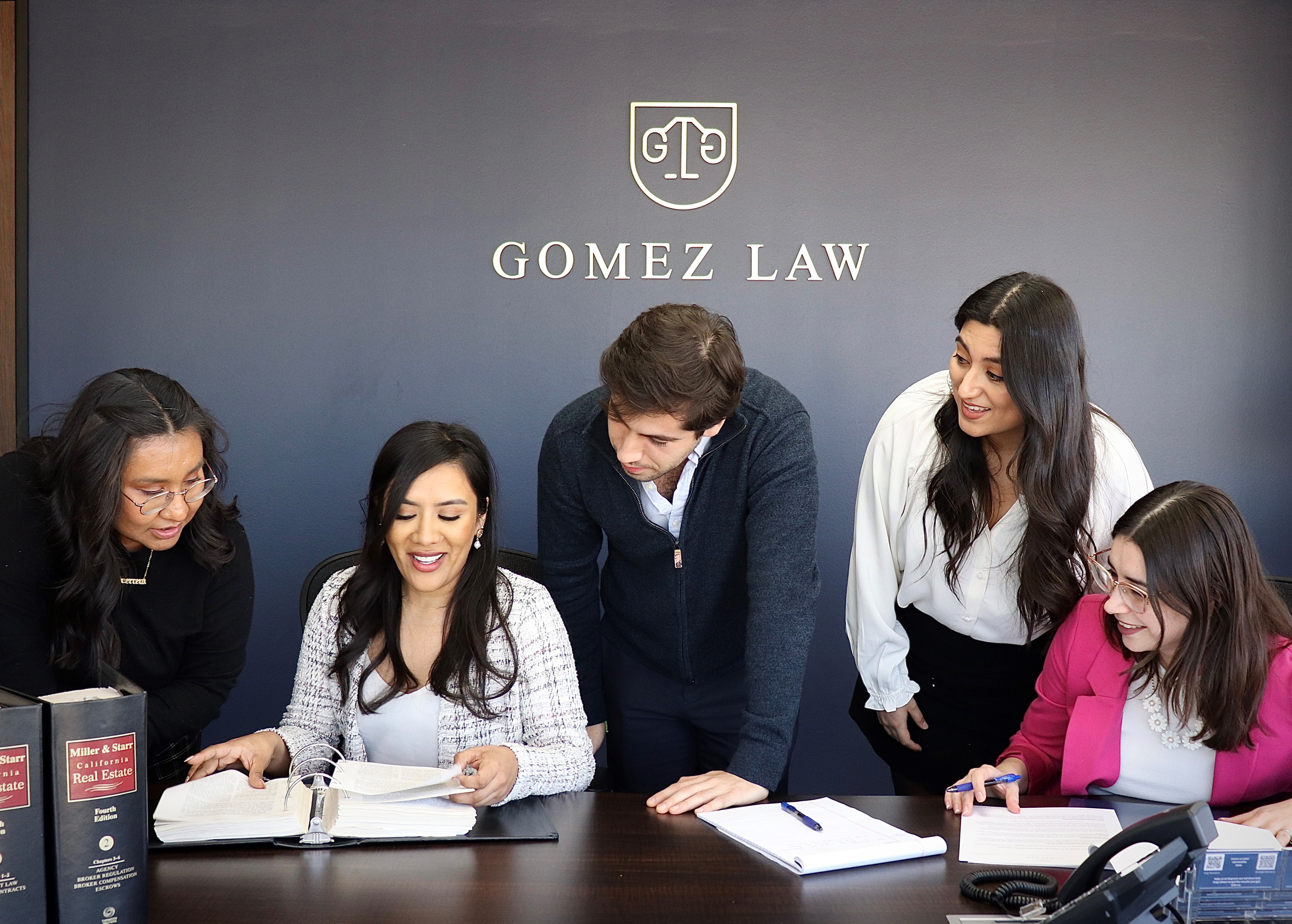 Our law firm focuses on Real Estate disputes. We are a growing team of legal professionals who employ a spirit of team collaboration focused on providing quality legal services and dedication to our clients and their cases. Most of our clients have been damaged by a bank, fraudster or other third party and need a dedicated law firm to help fight for them.
Send an email to careers@gomezlawla.com and attach a PDF of your résumé and a cover letter.
Current Open Positions:
PARALEGAL

LAW CLERK

Responsibilities:

Serve as a liaison between client and attorney, including scheduling and conveying information to client, courts and opposing counsel.

Manage legal team's calendar including scheduling meetings, court appearances, depositions, trial conferences, mediation & case reviews.

Calculate, calendar, and track approaching deadlines.

Drafts legal documents including routine pleadings and motions, affidavits, and interrogatories, files motions and pleadings according to judicial procedures.

Researches and analyzes statutes, regulations, legal articles, judicial decisions, and other legal sources; provide written analysis to attorneys.

Prepares, organizes, stores, and retrieves case files, which may include evidence, exhibits, depositions, pleadings, exhibits, and other items.

Develops and maintains records regarding billable hours spent on specific cases.

Performs other related duties as assigned.

Pay rate: $50,000 annually for Full-time along with Health benefits, Paid Parking, and Office Events.

Responsibilities:

Compiling legal research to assist lawyers with cases.

Drafting, reviewing, and editing documents for clarity and accuracy.

Assisting lawyers in the office and courtroom with trials and hearings.

Communicating with parties regarding trials and schedules.

Updating court calendars and schedules.

Maintaining the firm library in an orderly manner.

Pay rate: $25.00 hourly for Full-time hours along with Health benefits, Paid Parking, and Office Events.

LITIGATION ATTORNEY

Responsibilities:

Developing case strategy and tactics to effectively represent clients in litigation.

Communicating consistently with clients,

Managing all aspects of a client's file.

Practice Area Experience: Real Estate Law (required), Civil Litigation (required), Family Law – Property Transactional, Probate Litigation, Estate Planning Experience.

Pay rate: $120,000 TO $160,000 annually, based on experience for Full-time along with Health benefits, Paid Parking, and Office Events.