WELCOME AND THANK YOU FOR YOUR INTEREST IN CAREER OPPORTUNITIES WITH GOMEZ LAW, APC. WE ARE A TECHNOLOGY FORWARD LAW PRACTICE THAT IS CONSTANTLY SEARCHING FOR SMART, PROACTIVE, ATTENTION TO DETAIL-ORIENTED LEGAL PROFESSIONALS. IF THIS SOUNDS LIKE YOU, THEN PLEASE TAKE A LOOK AT OUR CURRENT OPENINGS, AND APPLY VIA THE INSTRUCTIONS LISTED BELOW IN THE "HOW TO APPLY" SECTION.
HOW TO APPLY:
Our application process is a rigorous one, but you can rest assured that should you be chosen to join our team, you will realize the effort is well worth it. This will be a multi-step interview process so we can get to know each other and make sure we are a good fit. This is the first step. If you don't follow the instructions for applying, your journey stops here. (Yes, we are serious about this. Following instructions and paying attention to detail is important for members of our professional legal staff.)
Send an email to careers@gomezlawla.com and attach a PDF of your résumé and a cover letter. The cover letter should tell us (a) why you would be great in the role for which you are applying, (b) why does a growing law firm need a professional staff that follows processes and systems, and (c) what is the last book that you read and what did you learn from it?
The subject line of the email should have your last name along with the word Ssobsinimda. So, for example, if your name is John Smith, the subject line would read "Smith Ssobsinimda"
WE CURRENTLY HAVE THE BELOW POSITIONS OPEN FOR HIRE:

PARALEGAL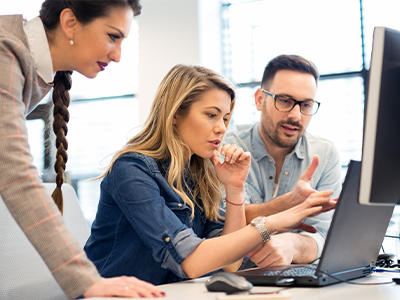 Are you a civil litigation paralegal with at least two years' experience? Are you a well-spoken, detail oriented, self-motivated, and well-organized professional? Are you searching for an organization that will empower you to grow as a legal professional and that will allow you the opportunity to get additional hands-on experience by working closely with clients from start to finish under the direct supervision and mentorship of our litigation attorneys?
If so, then you may be the perfect fit for our successful, profitable, and growing Real Estate Law Firm.
What We Need:
We are seeking a Paralegal with at least 2 years of Civil Litigation Law to join our growing practice. Our law firm focuses on Real Estate disputes. We are a growing team of legal professional who employs a spirit of team collaboration focused on providing quality legal services and dedication to our clients and their cases. Most of our clients have been damaged by a bank, fraudster or other third party and need a dedicated law firm to help fight for them. That is what Gomez Law, APC exists.
Learn and Grow With Us:
We're committed to growing the capabilities of our people. We are building a learning community where you can work with diverse individuals, explore new ways of thinking, and expand your capabilities. Our employees are teachers and learners who work out loud and share their knowledge to enhance each other's growth.
Required Skills / Abilities:
Excellent verbal and written communications skills

Excellent interpersonal and customer service skills

Excellent organizational skills and attention to detail

Excellent time management skills with a proven ability to meet deadlines

Strong analytical and problem-solving skills

Ability to maintain confidentiality, and to exercise discretion and good judgment

Know how to use Westlaw conduct legal research and analysis

Know how to draft pleadings, motions and discovery

Know civil court procedures and deadlines

Friendly and professional on the phone an in person with staff and clients

Spanish is a PLUS
Duties / Responsibilities:
Serve as a liaison between client and attorney, including scheduling and conveying information to client, courts and opposing counsel

Manage legal team's calendar including scheduling meeting, court appearances, depositions, trial conferences, mediation & case reviews

Calculate, calendar and track approaching deadlines

Drafts legal documents including routine pleadings and motions, affidavits, and interrogatories; files motions and pleadings according to judicial procedures

Researches and analyzes statutes, regulations, legal articles, judicial decisions, and other legal sources; provides written analysis to attorneys

Prepares, organizes, stores, and retrieves case files, which may include evidence, exhibits, depositions, pleadings, exhibits, and other items

Develops and maintains records regarding billable hours spent on specific cases

Performs other related duties as assigned
Education and Experience:
Must have 2 years of CIVIL LITIGATION experience

Paralegal certificate preferred but not required
OFFERING:
Full-time Only

Health Benefits
COMPENSATION:
Email your cover letter and résumé to career@gomezlawla.com
CIVIL LITIGATION ATTORNEY
Our profitable and growing Real Estate Law Firm is seeking an experienced civil litigation attorney to join our dynamic team of legal professionals. We are a small but growing team of legal professionals who operate as a cohesive team focused on providing quality legal services to our clients to whom we are fiercely dedicated.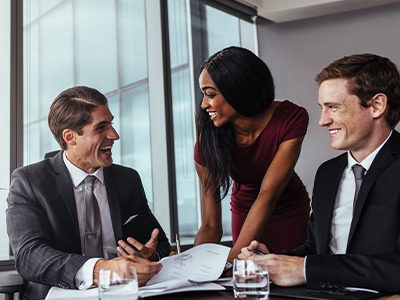 If you're looking to join an organization that is willing to invest in you to help you achieve your professional career goals, then we encourage you to apply for this position immediately. We work hard and play hard. We are dedicated to a true work-life balance.
We know that investing in our family of legal professionals is essential for attracting and keeping the most talented minds within our profession. If this sounds like a possible match for you, then let's get you started on becoming part of the Gomez Law family.
Case Types Include:
Partitions

Quiet Title

Breach of Contract

Non-Disclosure

Fraud

Probate

Trust Disputes

Landlord-Tenant Law

Divorce Property Distribution
Highlights of the Position:
Join a team of professionals in a diverse and collaborative environment

Attainable billable hours

Collaborative team culture

True work-life balance emphasized

Eager and energetic paralegals and law clerks to assist

Handle the cases from start to finish to continue to develop your true expertise and trial capabilities

Can be Remote but must be able to do in-person appearances throughout the greater LA area
Requirements:
Must have at least 2 years of civil litigation experience however we are open to applicants with much more experience and pay based on experience

Self-motivated, highly determined individual with strong organization and project management skills

Able to work independently and strive to complete tasks from start to finish

Member of the California Bar in good standing

Strong ethics, professionalism, and communication skills

Strong organizational skills and attention to detail

Works well with others in a team environment
Education and Experience:
Must have 2 years of CIVIL LITIGATION experience

Paralegal certificate preferred but not required
Benefits:
Health Insurance

Paid Bar Dues and CLE's.

Generous Paid Holiday Schedule

Paid Parking

Office Events

Bonuses available based on performance
Compensation:
Email your cover letter and résumé to career@gomezlawla.com
ESTATE PLANNING / PROBATE ATTORNEY
Are you an Estate Planning / Probate Attorney who is looking for an opportunity with a cutting-edge, technology-forward law firm that promotes a true work-life balance environment? Do you have at least 5 years of experience in litigation, estate planning, and probate? Are you looking for a place that appreciates hard work and rewards performance? If this sounds like you, then we urge you to apply to our firm TODAY.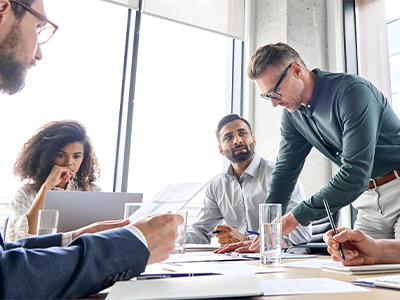 Gomez Law, APC is URGENTLY searching for an attorney to work in our Estate Planning and Probate department. We need an exceptionally analytical candidate with the ability to pay attention to detail, and whose negotiation and organization skills are honed to perfection. We need that litigation attorney who understands the challenges of handling estate and probate cases and who can work full-time. This position comes with a lot of responsibility and aims to reduce questions about how an estate should be handled.
PLEASE NOTE: WE ARE WILLING TO TRAIN THE RIGHT CANDIDATES IN THE AREA OF ESTATE PLANNING AND PROBATE, BUT PREFERENCE WILL BE GIVEN TO THOSE CANDIDATES WHO HAVE EXPERIENCE IN THOSE AREAS.
Here's what we're looking for:
Required Skills and Qualifications:
Must have 5yr + in litigation/trial experience

Strong written and oral communication skills

Proven ability to pay attention to detail

Strong problem-solving skills

Highly analytical with high emotional intelligence

Ability to anticipate the client's needs and the firm's needs to provide the client with the utmost in client service

Highly developed research skills

Proven ability to summon your negotiation skills on command

Must be a member of the California Bar in good standing
Highlights of the Position:
Attainable billable hours

Collaborative team culture

Manage your own case load with autonomy

Handle the cases from start to finish

Ability to continue the development of expert knowledge and trial abilities
Benefits:
Health Insurance

Paid Bar Dues and CLE's

Generous Paid Holiday Schedule

Paid Parking

Office Events

Bonuses available based on performance
Compensation:
$135,000 - $160,000.00 (DOE) + Bonus Structure
Email your cover letter and résumé to career@gomezlawla.com