Mark Gomez Attorney at Law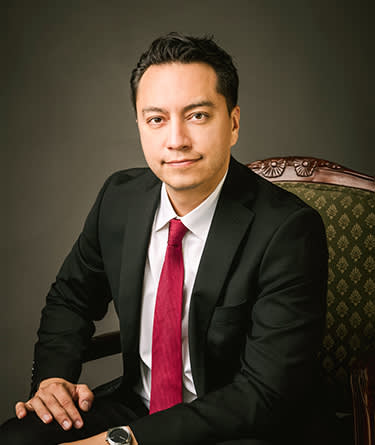 As CEO Mark Gomez has grown Gomez Law, APC steadily over the years to fight for the real estate rights of the firm's clients no matter the forum. As a law clerk Mark worked on foreclosure and eviction-related cases helping clients reverse their foreclosures and obtain large cash settlements. As an attorney Mark has taken select cases on contingency confident in obtaining a positive outcome for his clients. In Valbuena v. Ocwen (2015), which he won on appeal and was later published in the 4th Appellate District, Mark reversed the foreclosure and his client returned back to their home. Under his leadership and case supervision, the firm has recovered millions on behalf of their clients.
Mark provides high-quality legal representation for anyone with any type of real estate legal issue because he believes that for most families and individuals, building wealth means protecting their Real Estate rights.
Mark's legal career began with the Legal Aid Foundation of Los Angeles before he turned his focus to real estate civil litigation. He has made significant contributions to the field of real property law, notably through his collaboration with April Bayonne, Esq. Together, they co-authored the article 'Bona Fide Purchasers and Inquiry Notice,' which was subsequently published by the California Lawyers Association.
Mark invests in Real Estate himself with a number of current short term rentals. He enjoys spending time with friends and family, music, and is a basketball fan.
Bar Admission
All Courts for the State of California

U.S. District Court Central District of California
Education
B.A. - University of California, Riverside
J.D. - Rutgers Law School