James Hornbuckle Senior Trial Attorney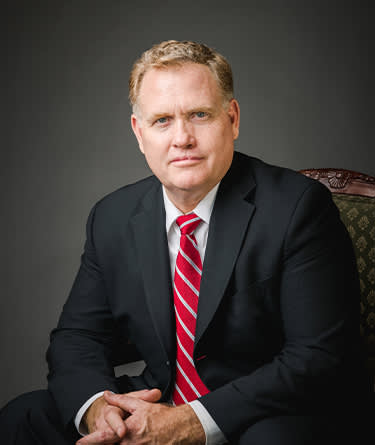 Attorney James D. Hornbuckle received a Bachelor of Science degree from the University of Southern California in Business Administration What's with an emphasis in marketing and business communication. At USC he received a Naval Reserve Officer Training Corps (NROTC) scholarship and spent four years in the United States Naval reserve while at USC. While at USC Mr. Hornbuckle played on the USC Rugby Team and taught classes to high school students as part of the USC Joint Educational Program (JEP) with Manual Arts High School in South Central Los Angeles.
Mr. Hornbuckle received a full tuition scholarship to attend Whittier College School of Law and graduated Magna Cum Laude. While in law school he also operated a successful small business technology consulting company. Mr. Hornbuckle began his legal career working for a business and franchise litigation law firm in Irvine California representing large corporations and businesses such as American Suzuki Motor Corporation and American Isuzu Motors Corporation and Kia Motors America In business litigation.
Mr. Hornbuckle grew tired of helping one large company take money from another and started his own law practice in 2004 representing small and midsize business owners and contractors. In 2009 when the economy plunged into recession and many of Mr. Hornbuckle's business owner and contractor clients could no longer afford to stay in business he pivoted his practice and began representing his clients in bankruptcy and business restructuring.
Over the years Mr. Hornbuckle has helped over 6000 individuals and businesses successfully file for bankruptcy. He has helped hundreds of clients resolve business and real estate disputes and divorce cases. Mr. Hornbuckle has taken over 30 cases to trial in both state and federal courts in California. He also has an impressive and proven record of settling cases and helping his clients achieve very favorable results.
As a business owner, Mr. Hornbuckle has a deep understanding that any type of litigation for a business or for someone personally can take its toll both financially and energetically. And it this perspective That has enabled him to successfully resolve many disputes for his clients and in some cases with out expensive litigation.
Mr. Hornbuckle recently helped a Family Law Client receive $89,500 from her ex-husband who refused her to give her any money from the sale of his home that was purchased before they were married.
He also helped a client receive $100,000 from the sale of a property that was owned by the Client's girlfriend where the two of them had lived together as an unmarried couple.
Mr. Hornbuckle also helped another client restructure his business and discharge over $2 million of debt through the bankruptcy process.
Mr. Hornbuckle is also a pastor as well as a certified yoga instructor!