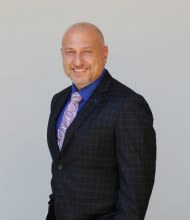 Drew Sherman is a highly experienced senior attorney with over 18 years of practice in the field. A native of Los Angeles, he pursued higher education at the University of Colorado, Boulder, earning a BAS in Political Science with a minor in Early 20th Century U.S. History. Subsequently, he attended the University of San Francisco School of Law, where he obtained a Juris Doctorate and a specialization certificate from the McCarthy Institute for Trademark and Cyber Law.
Returning to his hometown after law school, Drew built a successful career primarily in Entertainment and Intellectual Property Litigation, working at various prestigious law firms in Century City, Beverly Hills, and DTLA. Over the years, he has become a recognized expert in civil litigation. Some of Drew's notable achievements include successfully defending against a hostile takeover disguised as a copyright litigation, protecting a publisher and author in a copyright case related to Marilyn Monroe, securing a substantial jury award for a 1980s band manager, and winning a seven-figure judgment in a patent infringement case involving vape machines.
Drew's legal prowess has earned him recognition as a Rising Star in Entertainment and Sports in 2017 by Superlawyer publication. He was also honored with the title of Lawyer of Distinction in entertainment law for three consecutive years (2017-2019). His legal insights have been featured in articles published in Yahoo! and Law360, and he has been a sought-after legal expert on radio shows, including 95.5 KLOS radio and NBCSports radio.
Outside of his legal career, Drew resides in the San Fernando Valley area of Los Angeles, close to his childhood home, with his son and daughter, along with their two feline companions. In his leisure time, Drew is an avid competition pickleball player, serves as the head coach for his son's flag football team, enjoys cooking, maintains a commitment to physical fitness, and is a passionate Batman aficionado.