California First-Time Homebuying: A Free 10-Step Guide!
April 12, 2023
1. Determine your budget: Before you begin your home search, determine your budget. Take a look at your income, expenses, and savings to determine how much you can afford to spend on a home. As a general rule of thumb, your mortgage payment should not exceed 28% of your gross monthly income.
2. Get pre-approved for a mortgage: Do this before speaking to a real estate agent! Getting pre-approved for a mortgage will give you an idea of how much you can borrow and what your monthly payments will be. It will also make you a more attractive buyer to sellers. You can get pre-approved by submitting your financial information to a lender, who will then review your credit score, income, debt, and assets.
3. Find a good real estate agent: A good real estate agent can help you navigate the housing market in California and find the right home for you. Look for the National Association of REALTORS® logo. You can ask friends and family for referrals, use online resources to find an agent in your area, or read on in this newsletter!
4. Research neighborhoods: California has a wide variety of neighborhoods, each with its own unique character and amenities. Research different areas to find the one that best fits your lifestyle and needs. Consider factors such as commute time, school district, crime rate, and proximity to amenities such as shopping, dining, and entertainment.
5. Attend open houses: Attending open houses will give you a better sense of what's available on the market and what you're looking for in a home. Make sure to take notes and ask questions to help you remember each property. Your agent can also arrange private showings for properties that interest you.
Side note:
While it's important for first-time homebuyers to take their time and do their due diligence, shopping around for too long can have some downsides. Here are a few reasons why:
Interest rates can change: Interest rates are a key factor in determining how much you'll pay for your mortgage over the life of the loan. If you wait too long to buy, interest rates may go up, which can increase your monthly payments and reduce the amount of home you can afford.

Housing inventory can be limited: In a competitive market like California, housing inventory can be limited, especially for homes in certain neighborhoods or at certain price points. If you wait too long to make an offer, you may miss out on your dream home or have to settle for a less-than-ideal property. Of course, it's important to strike a balance between taking the time to make an informed decision and acting decisively when the right opportunity arises. A good real estate agent can help you navigate the market and make informed decisions along the way.

Prices can go up: Housing prices in California have historically risen faster than the national average. If you wait too long to buy, you may find that home prices have increased beyond what you can afford or what you're willing to pay.
6. Make an offer: Once you've found the right home, work with your agent to make an offer. Your agent can help you determine the appropriate price and negotiate with the seller on your behalf. Your offer should be contingent upon a home inspection, financing, and any other contingencies that are important to you.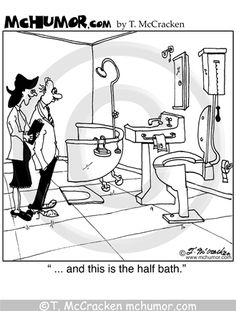 7. Get a home inspection: Before closing on the home, get a home inspection to identify any issues that need to be addressed. This will help you avoid any surprises after you move in. Your agent can recommend a reputable home inspector, or you can search for one online.
8. Understand California's unique disclosure requirements: California has some unique disclosure requirements that you should be aware of as a homebuyer. For example, sellers are required to disclose any known defects in the property, as well as any deaths that occurred on the property in the past three years. Your agent can help you navigate these requirements and parts of the contract.
9. Close on the home: Once everything is in order, you will close on the home. Your agent will guide you through the process and ensure that everything is completed correctly. You will need to sign a lot of paperwork, so make sure you understand what you're signing before you sign it. You will also need to bring a cashier's check or wire transfer for the down payment and closing costs.
10. Move in: Congratulations, you are now the owner of your first home and ready to move in!