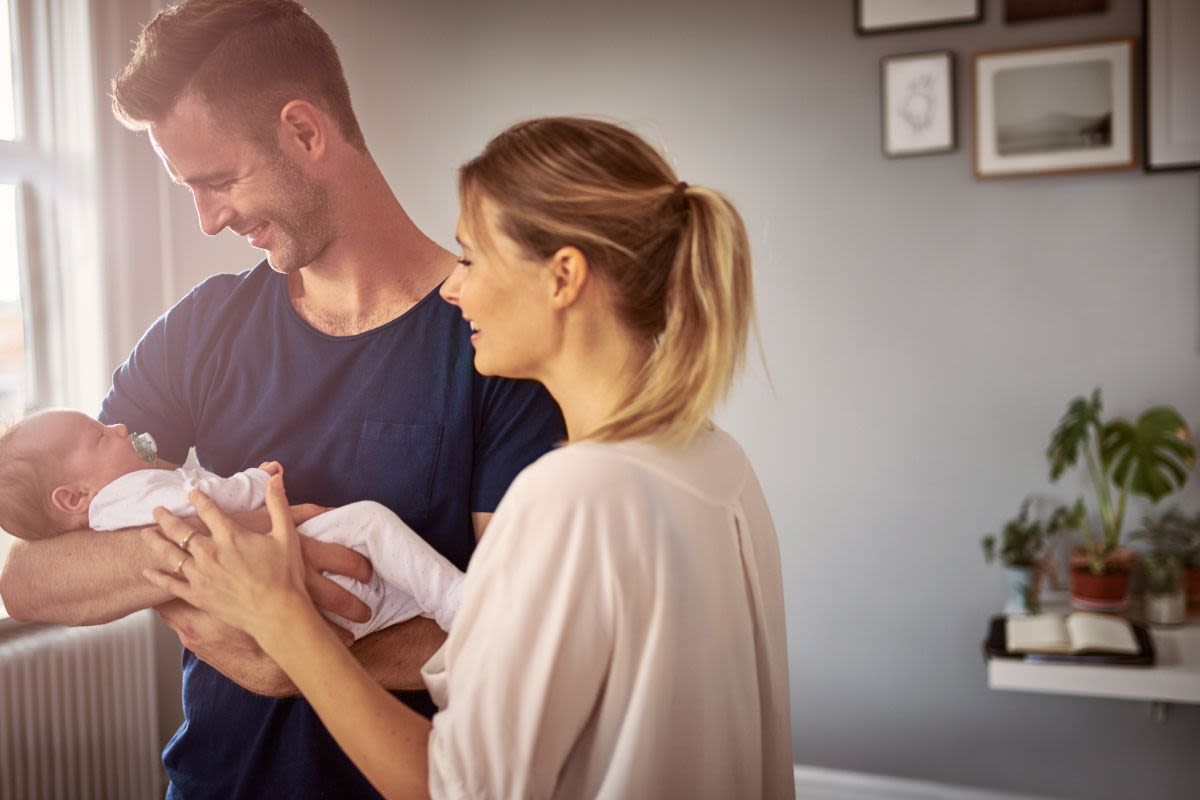 4 Estate Planning Must-Haves for New Parents
---
You've set up the nursery, have more diapers than you know what to do, and even managed to write thank you cards to family and friends for all the new baby presents; you're getting the hang of this parenting thing! Well done! As a new parent, you're consumed by everything associated with the role. Despite so many new changes, life is as fantastic as it gets right now. What happens next? Now is the time to cross one more item off your new parent to-do list: establish (or amend) your estate plan!
Here are four simple must-haves new parents can implement into their estate plan:
1. Plan for Incapacitation and Death
We know; it sounds morbid. But it's critical to have a strategy in place in case something happens to you that necessitates life-or-death decisions! It is also important to have a financial power of attorney and a healthcare power of attorney. If you don't already have these, now is the time to create them! If you do, once you have children, consider if the person you chose previously still makes sense.
2. Decide Who Will Be Your Child's Guardian
If something were to happen to you, you want to make sure you have a guardian in place so that your little one is raised the way you want them to be raised and that your parenting method is similar to your minor child's guardian.
Now you have to think about who is accountable for your child if something happens to you and your significant other. It's a big step, but there's no better time than now to worry about preserving their future.
When deciding who will be the guardian of your child, consider who you want to have legal custody of them. Good questions to ask yourself when choosing a guardian are:
· Are they physically capable?
· Will this be a financial or emotional hardship for them?
· Are the individuals you're thinking about in excellent shape? Are they in good health? Are they younger? Older? Do they have any health issues?
· Do they share your sense of morality? Do they have values you would like to pass on to your child?
· Do they share your religious beliefs? Would they be fine with leaving out religion?
· What do they think about education?
· How do they raise their children?
These are all questions you should ask yourself while deciding who you wish to leave your child with. Being a guardian is a significant responsibility that will have long-term consequences for their life and the life of your child. Therefore, it is critical that this choice be beneficial to everyone concerned.
Do you and your spouse know who you would leave your child with if you died today? If not, now is a good moment to discuss it, no matter how difficult it may be.
3. Consider a Trust
A trustee is financially responsible for looking after what you left behind for your child (and other loved ones).
Trustees and guardians are frequently, but not usually, the same persons. The person you want to take care of your child daily may not be the same person you want to be financially accountable for them. For example, you may trust a parent to be responsible for your loved one but are aware that they are financially irresponsible; thus, you may require the assistance of a third party to help manage the trust in your child's best interests.
Creating a trust guarantees that your money and assets are safe and go to the people you want them to go to. If you do not establish a trust or estate plan, the state will! A guardian is solely responsible for your child until they reach the age of 18; however, a trustee may stay with your child far into adulthood, depending on the type of assets or money you leave behind and how you want it distributed.
4. Purchase Life Insurance. Establish A Retirement And Investment Account.
You have a new baby and a young family! Nobody likes to think about life insurance or what paperwork they'll need if they die leaving a young child behind, but the fact is that there's no better time to prepare for the unexpected.
Purchasing life insurance is simply one more step toward ensuring that your child is set up and cared for if something happens to you.
You want to ensure that, like life insurance, your retirement and investment accounts develop and evolve as your family does. So it's a good idea to make sure you have these accounts set up, or to establish them immediately, to give your child the best chance for a bright future.
Los Angeles, CA Estate Planning Attorneys
There is no such thing as a "one-size-fits-all" estate plan. We will meet with you, hear your story, and evaluate your total estate in light of your requirements and aspirations. We listen to you and design a personalized estate plan based on your goals and ambitions.
If you're ready to create an estate plan that is just as unique as you are, we'd love to hear from you. You can either call us or fill out our client form online. We are in Los Angeles but are proud to serve the neighboring areas of Riverside, San Bernardino, Orange, and Kern Counties.