List Your California Home in Seven Steps!
---
1. Determine your home's value: The first step in selling your home is to determine its market value. You can do this by working with a local real estate agent who can provide you with a comparative market analysis (CMA) or by using online resources such as Zillow or Redfin. A CMA compares your home to similar properties that have recently sold in your area to help determine a fair price.
2. Make any necessary repairs or updates: Once you've determined your home's value, you should make any necessary repairs or updates to improve its condition and increase its appeal to potential buyers. This may include painting, landscaping, or making minor repairs.
3. Hire a REALTOR® or real estate agent AND an attorney: A good agent can help you navigate the selling process and maximize your home's value. Look for an agent with experience in your local market and who has a track record of success in selling homes similar to yours.

Side Note: Why Hire an Attorney?

Attorney's legal expertise: A real estate attorney can provide legal expertise in the sale of your home, particularly when it comes to drafting and reviewing contracts. They can help you understand the legal implications of various clauses in a contract and ensure that all necessary legal documents are in order. They can also provide guidance on any legal disputes that may arise during the sale process.

Protect your interests: Having both a REALTOR and an attorney on your team can help protect your interests and ensure that you're making informed decisions throughout the selling process. Your REALTOR can help you navigate the market and negotiate the sale of your home, while your attorney can ensure that all legal requirements are met and that your rights are protected.
While hiring both a REALTOR and an attorney may add some additional costs to the selling process, it can help ensure a smoother and more successful sale overall. It's important to do your research and choose professionals who have experience in your local market and who you feel comfortable working with.
4. Stage your home: Staging your home can help potential buyers envision themselves living in the space. This may include decluttering, rearranging furniture, and adding decorative touches.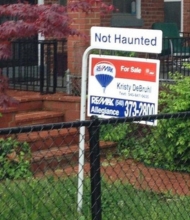 5. List your home: Your REALTOR® or real estate agent can assist you in filling out the unique disclosure requirements that you should be aware of as a seller. For example, sellers are required to disclose any deaths that occurred on the property in the past three years. Your agent can help you navigate these requirements and parts of the contract. list your home on the Multiple Listing Service (MLS), which is the primary database of homes for sale in California exclusive to agents. It contains the most accurate and up-to-date information in the real estate market worldwide They can also assist you in marketing your home through open houses, online listings, and other channels.
6. Review and accept offers: Once your home is on the market, potential buyers will start making offers. Your real estate agent can help you review and negotiate offers to ensure you get the best possible price for your home.
7. Close the sale!: Once you've accepted an offer, the sale will (hopefully) proceed to closing. This may involve inspections, appraisals, and other steps to ensure the property is in good condition and the buyer can secure financing. This is where having an attorney on your side becomes absolutely essential:
It is important to hire an attorney between accepting an offer when selling a home and the closing table because the attorney can provide valuable legal advice and guidance throughout the entire process. Some of the reasons why it is important to hire an attorney include:
Contract review: A real estate attorney can review the sales contract and make sure that it is legally sound and that your interests are protected.

Title search: An attorney can conduct a title search to ensure that the property you are selling is free of any liens or encumbrances that could prevent the sale from going through.

Negotiation: If any issues arise during the sales process, an attorney can negotiate on your behalf to resolve them.

Closing: An attorney can represent you at the closing table and ensure that all of the necessary paperwork is properly executed and that the transaction is completed according to the terms of the sales contract.
Overall, having an attorney on your side can give you peace of mind and help ensure that the sale of your home goes smoothly and without any legal issues. Once all the necessary steps are completed, you'll sign the final paperwork and transfer ownership of the property to the buyer. Selling a home in California can be a complex process, but working with a good real estate agent and an attorney can help you navigate the process and achieve a successful sale.
Click HERE to schedule your FREE 30-minute consultation today