Real Estate, Estate Planning & Probate Attorneys in Los Angeles, California
Our firm is committed to helping you preserve and grow your most valuable assets. Whether you need a creative solution to an estate conflict, or reliable representation in the courtroom, our versatile attorneys are ready to guide you toward your goals. Visit our website to learn more about our services and schedule a meeting.
Set Up a Free Consultation
Gomez Law, APC
Attorneys at Law
Gomez Law, APC is committed to protecting what matters most to families, and that begins with their homes. We are here to help you understand your real estate rights and fight on your behalf when you need skilled advocacy.
Families and their futures make up the core of our mission. We want to help you protect the life you've worked hard to build, which is why we also offer representation to assisting clients with estate planning and probate matters.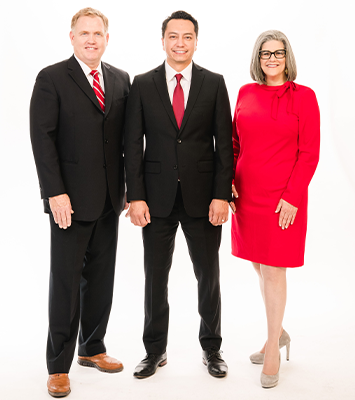 Our attorneys put you and your needs first.
When you work with our team at Gomez Law, APC, your goals become our goals. You deserve a legal solution that's as unique as you, and we're dedicated to pursuing it as efficiently as possible. For the dedicated support you need, contact us today.
Real Estate

At Gomez Law, APC, our mission is to help you grow your most valuable asset: your real estate. We pursue this goal everyday by providing high-quality legal services that center around safeguarding our clients' homes.
Estate Planning

You've worked hard to build your legacy. We're here to help you protect it. By collaborating directly with our clients, we can provide the customized guidance you need to clarify and enforce your wishes for your estate.
Probate

The probate process adds stress to an already difficult time, especially if disputes arise. Our attorneys can help you navigate the ins and outs of probate so you and your family can focus on grieving your lost loved one.
Secure Elite Representation
At Gomez Law, APC, we believe in the value of transparent, personalized service. As our client, you can expect honest advice catered to your needs.
Real estate and estate planning decisions can impact those who matter most to you. Choose a legal team you can trust—put our experience in your corner.
Seeking legal help can be intimidating. Our attorneys understand the stress and gravity of your situation and strive to simplify the process for you & your family.
Team Up With Our Los Angeles Attorneys
Your home and your future matter to us. We're proud to offer our services to clients and families throughout the Greater Los Angeles area, including Culver City, Venice, Ontario, and Glendale, California. To get the focused care and representation you deserve, contact our attorneys today.