Phoenix Thottam (JD MBA) Senior Associate Attorney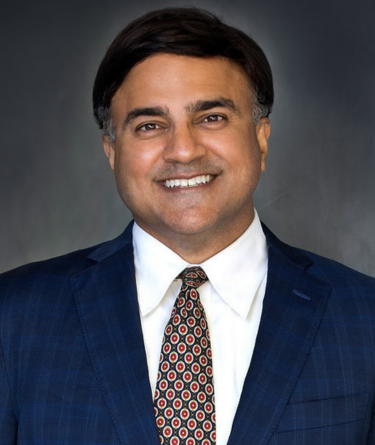 Phoenix sees each case as a chess game to be won and, at times, a complex puzzle to be solved. As an attorney with 15+ years of experience in contracts, negotiations, retail and commercial leasing experience, he enjoys the challenge and strategy that comes with getting his clients the best possible outcome for the situation at hand. Phoenix Thottam is a senior business litigation and real estate attorney at Gomez Law, APC. Phoenix brings his clients his experience in a broad range of practice areas, including commercial leasing and subleasing, transactional work, and general business and contracts litigation.

Phoenix started his legal career as a corporate securities lawyer in the San Francisco Bay Area in 1999, where he worked for Wilson Sonsini Goodrich & Rosati, and O'Melveny & Myers LLP representing clients such as Netflix, Wells Fargo, CHUBB Insurance Group, Golf Trust Association of America, HP Computing, and Apple Computer. He has worked for major California and New York law firms, as well as for Goldman Sachs, Kennedy Wilson, and as general counsel for a Los Angeles finance company where he handled all litigation, HR legal matters, and supervised outside counsel on several major appellate cases.
He earned his bachelor's degree from Yale University where he double majored in Economics and Government. He has a Juris Doctorate from UC Berkeley's School of Law, and a Master's in Business Administration from the UCLA Anderson School of Business, with a focus in Finance and Real Estate.

In addition to being an attorney, Phoenix is a commercial real estate broker, and for the past 3 years he has been Chair/Vice-Chair of the Greater Los Angeles Association of Realtors' Commercial Real Estate Committee. He is a member of the Real Property section of the California Bar, the Apartment Association of Greater Los Angeles, the California State Bar, and the Apartment Owners Association of California. He is very actively involved in California's real estate community, as well as an active member officer of Greater LA Realtor Association, California Association of Realtors, the National Association of Realtors, The MLS of Los Angeles, Urban Land Institute, and a longtime member of the International Council of Shopping Centers (ICSC).